Inter Milan are closing in on a first title in over a decade after the nervy win over Hellas Verona in their latest league clash on Sunday. The Nerazzuri had not won the league since the Jose Mourinho era and it looks like that league title drought is coming to an end.
Mourinho masterminded an impressive treble at Inter Milan at the end of the 2009/10 season. The Nerazzuri had won both the league and the Coppa Italia before Argentine striker Diego Milito scored twice in the Champions League final to lead Inter to a 2-0 win over German Bundesliga giants Bayern Munich thereby completing the haul of three major trophies in a season.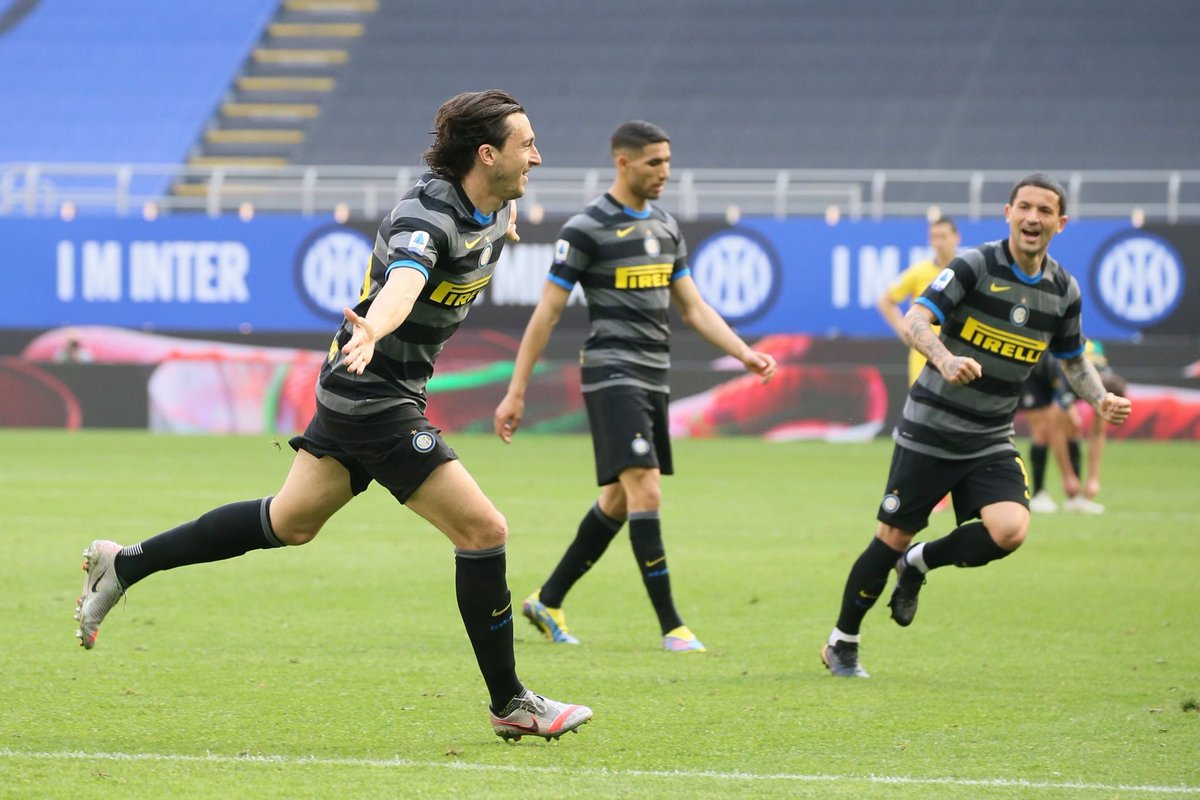 Inter Milan have failed to hit the heights of that season under Mourinho since then. Mourinho would leave the club to join Real Madrid after his impressive performance in the Inter Milan dugout at the end of the 2009/10 campaign. He was replaced by Spaniard Rafael Benitez.
Italian tactician Antonio Conte is the man saddled with the responsibility of bringing the glory days back to the club as witnessed in the Mourinho era and it looks like the Ex-Juventus and Chelsea manager is about to start something big at the San Siro outfit.
Juventus have won the last nine league titles on offer in the Italian Serie A and they were favourites to make it ten in a row until Conte and Inter Milan happened this season.
Conte and Inter opened an 11-point lead at the top of the table after fullback Matteo Darmian scored late in the game to give his team a 1-0 victory at home to Verona. They had come into the gap with a 10-point advantage over city rivals AC Milan. After the win, Internow have 11 points more than their nearest challengers Atalanta.
Atalanta secured second place at the weekend with the 5-0 thumping of 10-man Bologna at home but Milan can move back into the second place and within 10 points of Inter Milan with a win over hosts Lazio on Monday night.
Irrespective of whatever happens in the game between Lazio and Milan in Rome, Inter Milan need just two wins from the last five games to seal the league title.