Inter Milan addition Alexis Sanchez was off to a decent start in the Serie A as he came on in the 79th minute against Udinese. The Chilean was playing against his former club and he made quite a good contribution, going close before the goalkeeper denied him.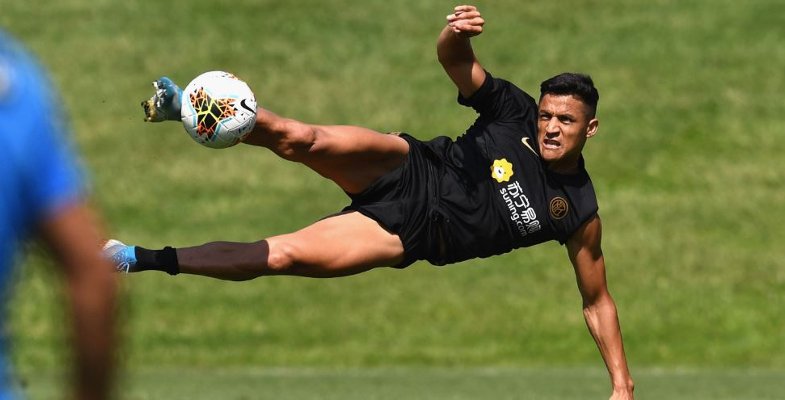 He was a much more popular figure at the Emirates for Arsenal but he was way below par for Manchester United after the switch. Earning the most in the Premier League brought more attention, expectations and scrutiny that worsened the situation.
Stefano Sensi scored the winning goal before Sanchez came on but he was close to adding his but keeper Juan Musso saved his effort at the San Siro. The Copa America star made some good crosses into the attacking area but the ends were attempts at best. The player, who is on loan to Inter, is expected to find his form again at Inter but his future remains unknown especially due to the big contract with United.
Sanchez is expected to feature as Inter face Slavia Prague in the Champions League on Tuesday. Inter face Prague at home, with Antonio Conte expected to lead them to victory. With group mates including Barcelona and Borussia Dortmund, Inter Milan will be keen on seeing off Slavia Prague in both legs.
Last season was their first appearance in the European elite tournament since 2011/12. Since winning the Champions League in 2010 under Jose Mourinho, they have faced a terrible spell on the continent. With Conte, they will be hoping to reach the knockout phase at least. However, those are tough targetswith the big name and experienced rivals in the group.
Romelu Lukaku will be expected to lead the attack on Tuesday, after a disappointing spell in the last league game. Slavia Prague are on fine form themselves but are expected to lose to the Italian football giant.